UPCOMING CONCERTS AND EVENTS
2017-18
magic competition on
primetime US network televiion and voted
Americ
a's Favorite Mystifier
!
He creates a totally interactive magic experience where you won't just watch
thea
pletely different ways, and the esult
is a personal
,
r
whole family becomes
immersed in!
Join the journey of emotions from laughter, intrigue, danger, fear, wonder,
anticipation, tears and s
entimentality that only Mike Super delivers.
www.mikesuper.com
---
Matthew West with Jordan Feliz
The "All In" Tour
Friday, September 22nd, 2017
7:30 pm
ABOUT MATTHEW WEST:
Matthew West is a four-time GRAMMY® nominee, a multiple-ASCAP Christian Music Songwriter/Artist of the Year winner and Dove Award recipient, and was awarded an American Music Award (2013), a Billboard Music Award (Top Christian Artist, 2014), a K-LOVE Fan Award (2016), and named Billboard's Hot Christian Songwriter of the Year (2016). West also received a Primetime Emmy® Award nomination for Original Music & Lyrics for "The Heart of Christmas" from the film of the same name. In addition to his own recording career, he has co-hosted the K-LOVE Fan Awards three times and has more than 130 songwriting credits to his name, including cuts by Rascal Flatts, Scotty McCreery, Casting Crowns, Michael W. Smith, Amy Grant, and Mandisa, among others. Selling more than 1.6 million albums to date (TEA), West's discography includes acclaimed releases: Live Forever (2015), GRAMMY-nominatedInto The Light (2012), The Story of Your Life (2010), Something to Say (2008), History (2005) and Happy(2003). Well known for communicating stories through song, Matthew West has received thousands of stories from around the world. His latest studio album, Live Forever, continues that storytelling theme and debuted at No. 1 on the Billboard Christian Sales Chart. He has obtained numerous No. 1 singles, most recently with "Grace Wins," while achieving a record-setting No. 1 for 17 straight weeks at radio with "Hello, My Name Is"and "The Motions" for 15 weeks. Adding author to his list of accolades, West has written five books to date: Give This Christmas Away, The Story Of Your Life, Forgiveness, Today Is Day One, and his newest release, Hello My Name Is. He is also passionate about providing hope and healing through the power of prayer and story, so along with his father Pastor Joe West he founded popwe, a non-profit ministry helping others to craft, share, and live a more meaningful life. Please visit popwe.org for more information. MatthewWest.comSocial Media:
www.MatthewWest.com
Facebook: 1.1mil fans - www.facebook.com/matthewwest/Twitter: 296k followers - https://twitter.com/matthew_westInstagram: 243k followers - www.instagram.com/matthewjwest/Youtube: 149k subscribers, 40 million+ views - www.youtube.com/user/MatthewWestVEVO
OUT MATTHEW WEST: Matthew West is a four-ti
To Purchase Tickets click on the following link:
https://tickets.vendini.com/ticket-software.html?t=tix&e=3c67c6e86e0148883dbd75f39271103c&vqitq=e483195e-4bd4-4141-b178-5b9625e50c19&vqitp=4ac9a489-9c91-4279-b98b-be9cde92265d&vqitts=1499707453&vqitc=vendini&vqite=itl&vqitrt=Safetynet&vqith=2c1daaa144854143da7b0ccbe3258004
VIP Tickets and Premium VIP Tickets available.
$75 "All-est" In VIP Experience Add On
https://tickets.vendini.com/ticket-software.html?t=tix&e=1199315f9ffabd2713cf782aa49293e6&vqitq=07da21de-056c-410a-a8c9-44a2b3856671&vqitp=5be9ca19-9d9a-4af6-a94b-3996879a1a4a&vqitts=1505331673&vqitc=vendini&vqite=itl&vqitrt=Safetynet&vqith=fcd1c78e2c8706fdd895d9faf76d1655
$25 VIP Add On
https://tickets.vendini.com/ticket-software.html?t=tix&e=25e07abf37dcb8f96f51c1879e95ad05&vqitq=1a87504c-3df5-494d-9059-f696791fb118&vqitp=da19cee9-9d9d-43cd-9974-ff97479b6fd9&vqitts=1505331795&vqitc=vendini&vqite=itl&vqitrt=Safetynet&vqith=71c1fbce6cae74cc1292b723cfc22386
Tim Hawkins "Live"
Thursday, November 2nd, 2017
7:00 p.m.
Since giving up his job as a grocery truck driver in 2002, Tim

Hawkins

has been establishing himself as one of the most in-demand comedians in the country. With 300,000,000 video views online and over 100 sold-out concerts every year, his Jackwagon Crew has grown into a revolution of multi-generational proportions. But don't take it from us...
Tim's gut-busting comedy show entertains the entire family while doubling down on the funny, a daunting task in an age where the obscene has become routine. His act is 1 part gifted + 2 parts twisted, the only certainty being his on-the-nose observations that expose the ridiculousness of daily life while marveling in its hilarity. The perils of marriage, homeschooling, and growing up in the Midwest may not exemplify the rock star life, but they make for really good punchlines.
Sure he's funny, but fans are often even more amazed at his singing voice and guitar chops. Tim's hilarious music videos have brought him viral YouTube fame with fan favorites including The Chick-fil-A Song, Yoga Pants, Aging Rockers, Things You Don't Say to Your Wife, Cletus Take the Reel, A Homeschool Family, and The Government Can. Still, Tim is no rock star: "It's not like I have a choice. Comedy is my only life skill."
Tim reminds us that for life's many difficulties, laughter is always the best medicine – when the medication runs out. He just released his 9th comedy DVD, "Just About Enough". Tim lives in Missouri with his wife and four crud muffins.
To Purchase tickets visit:
https://tickets.vendini.com/ticket-software.html?t=tix&e=dc2eb31d28c2c24e5c91629c8f9f52f6&vqitq=e97864e3-dc56-49b3-b781-36dfa443feeb&vqitp=dea9f219-9594-4ec4-b95d-eb9c60994013&vqitts=1500585339&vqitc=vendini&vqite=itl&vqitrt=Safetynet&vqith=9d8eb623db813828d409bcfd8abd578
UBER VIP Ticket Package available. To purchase, visit:
https://www.facebook.com/pg/ECPioneerCenter/events/?ref=page_internal
Erth's Dinosaur Zoo Live!
Thursday, January 4th, 2018
7:00 p.m.
Erth's DINOSAUR ZOO LIVE™ is an experiential theatre production which takes audiences on a prehistoric journey into a new dimension where they get to meet a menagerie of insects, mammals and dinosaurs that once roamed the planet millions of years ago. Featuring a large-scale cast of life-sized dinosaur puppets brought to life by sophisticated design and theatrical presentation and puppet mastery,
these amazingly life-like dinosaur recreations connect children to paleontology in a fun and informative setting. This new production will feature nineteen dinosaurs on stage, including the awesome Triceratops which Erth created uniquely for the North American tour. Children can watch and learn, but can also interact with the creatures in this fun, educational and unique presentation.
To Purchase tickets visit:
To Purchase the VIP Add On ticket visit:
---
---
Past Events and Pictures
2016 and '17 Season
The Hot Club of Cowtown
The Second City
2015 and '16 Season
M-Pact with guest Laura Dickinson
---
Chonda Pierce
RIDERS IN THE SKY
April 2015
2014
Tim Hawkins with guest John Crist
---
The Red Dirt Rangers
---
The St. Louis Brass
The St. Louis Brass and ECPC Manager Justin Ediger
St. Louis Brass Entertains Pioneer Center Crowd
Elk City- Patrons and students alike were entertained last Friday, March 28th by the members of the St. Louis Brass. Thanks in part to a grant provided by the Mid-America Arts Alliance, the brass included the beautiful Pioneer Performing Arts Center as a part of their 2014 spring tour. According to Pioneer Center manager, Justin Ediger, the event was a great opportunity for all who attended. "We don't often get these kinds of professional groups to stop over in our neck of the woods," said Ediger. "This truly was a great concert and experience for all of those who attended."
As a part of the MAAA grant, the group was required to provide a free concert and workshop for students during the day of the evening concert. "All of our students involved in music from grades 7 to 12 got to hear the performance and our high school band was fortunate enough to get a 45 minute workshop," Ediger said. "The students were all very attentive and seemed to greatly enjoy the performers and performance." Ediger went on to say that the opportunity to work with professional musicians/teachers such as the members of the brass is something that is not afforded to just everyone. "Our kids got exposure to a unique educational experience that most of them will never have another chance to experience," said Ediger. "You can't put a price tag on that."
Patrons were then treated to a nearly 2 hour show on Friday evening as the "Brass" brought their show to the general public as a part of the Pioneer Center's "performing arts" series. Playing tunes ranging from Renaissance to modern day, audience members delighted in the close harmonies and unique sounds of the five member group. "I've tried to bring in a range of various artists over the past season and hope to coninue to be diverse in our selection of entertainers for the venue," said Ediger. "I think that the more the word gets out and the more groups we bring in more and more people will seize the opportunity to come see top notch, high quality entertainment right here in their own back yard."
With the performance, the Pioneer Center affectively wraps up their 2013-14 season and will look ahead to 2014-15. "We are working on booking more acts for next season and are excited about our headliner, Tim Hawkins, who will be coming December 6th," Ediger stated.
Tickets and more information concerning Pioneer Center events can be found at www.elkcityschools.com by following the Pioneer Center link. Additionally, fans can follow the Pioneer Center on Facebook and Twitter.
The Quebe Sisters
The Sugar Free Allstars
Tim Piper (John Lennon Tribute Artist)
Kelli O'Hara
Jimmy Webb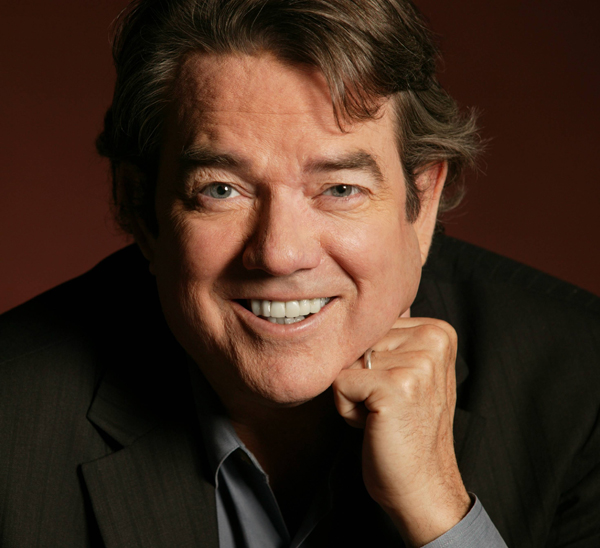 Jeff Bates
The Larry Gatlin Brothers